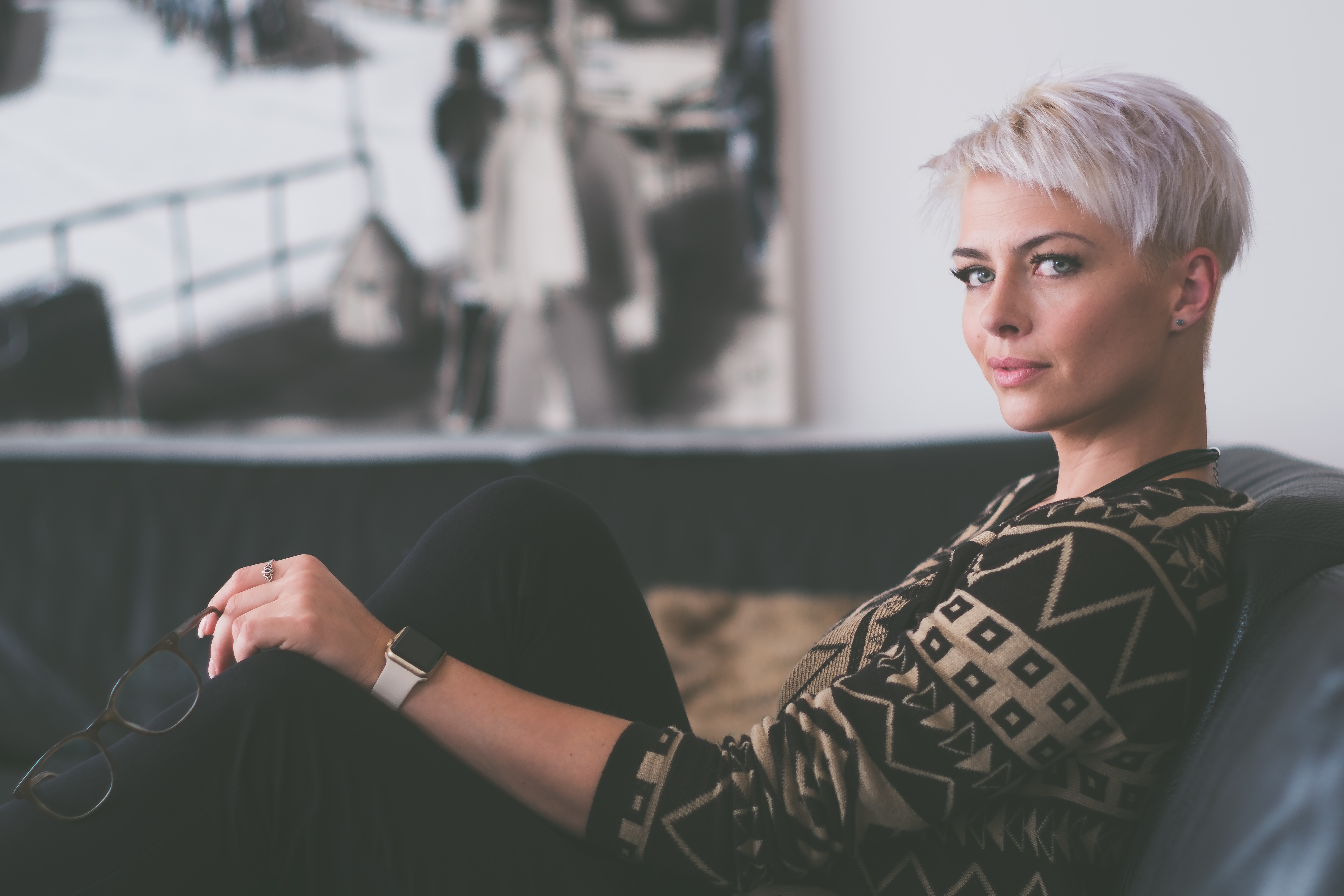 "I do wonder why people hate their grey hair so much! I think grey hair is a gift from the moon! When the moon laughs, her eyes produce tears of joy that fall to the earth and onto the tops of people's heads!" ― C. JoyBell C.


Early grey hair is something that seems like nothing but affects several men and women significantly with the shock of a vivid sign of the passing away of their youth.
And yes, this issue is caused by a number of reasons like genetics, dietary deficiencies and of course, environmental pollution.
There was a lady who almost went into severe depression when after one day and with no warning at all, she woke up to a sight of some grey hair on her head and a full patch of grey hair on her downwards region.
She literally lost it for a bit; mind you, she was in her mid 30's.
After weeks of wallowing in self-pity and in fear of her sudden 'oldness', she decided to confide a group of her friends.
They all had a good laugh over drinks, and she began to feel a lot better. All friends were all in their 30's and had all experienced the same thing at one point or the other, but just not down there, and they had all found ways to personally deal with it and were happy to share their stories.
Honestly, everyone single person has a different reaction on sighting their first grey hair, and in In January 2018, Chrissy Teigen also tweeted her experience with her grey hair that a lot of young people who also had early grey hair positively responded to.
View this post on Instagram
I have a skunk like streak of grey hair and I'm actually very into it. My cruella dreams are coming true!

— christine teigen (@chrissyteigen) January 22, 2018
The Initial Panic
Usually, with early grey hair, most first reactions start off with a 'wtf!!!', which proceeds to terror and 'Oh lord! I'm dying soon!'
There are also the rare and odd cases where people's first reactions are filled with awe, pride and the constant gushing of 'This is so cool!'.
Whatever the case may be, it is usually never that bad but you need to check yourself.
Breathe
Several people start to grey as early as their 20's, and there are a lot of different reasons why people have grey hair at various stages which all lead to the actual process of ageing with grace. When you see your first grey hair, do not fret. See it as a wakeup call to stop, take a deep breath then look at your mental and physical health.
At the end of the day, we are all getting older, and our bodies change. From this phase of your life, the importance and need to maintain a healthy body and lifestyle automatically kicks in and be assured that you will wish you were 18 again.
View this post on Instagram
"The truth is my hair color doesn't define me. My spirit and attitude define me. My choices define me.
The message I want to share with women is that you can still be sexy, beautiful, and even youthful with white hair.
A women's confidence is what makes her all those things, not her hair color.
My hope for other women would be to learn to turn off the noise of what others define as beautiful and instead listen to what makes them feel good"
– Tennille Murphy, 41
View this post on Instagram
Acceptance
Rather than wallowing in self-pity, there are two ways to deal with grey hair. Embrace the new you or just cover it up.
If you decide to cover it up till whenever you decide to face reality, there are options from dying your hair to shaving/waxing or flat out having a bald cut, as in most cases with men.
Just make sure you do not always succumb to the urge of plucking out the grey hairs as soon as you see them. They will definitely grow back, and I doubt anyone would be happy to pick off all the hair on their head at any point.
View this post on Instagram
To embrace the fact that you know that the way you look is going to change since chances are that you will get greyer with time, it is ok.
It is part of you and what makes you different from the other person with the different toned grey hair or anyone in general. A unique physical trait.
"People that are 40, they don't sit around and talk about grey hair and how it covers their hair. They talk about highlighting, of course, they're covering grey, but they don't talk about it that way. They're going to get their colours because they need a little lightening" – Andie MacDowell.
As we all have this sudden reminder that we are not getting any younger, now is the perfect time to stay healthier and maintain our bodies.
Rather than over-focusing on your premature grey hair, get a medical checkup, eat healthy foods, pick up an exercise and live your life to the fullest. Do not leave out your skin, nails and teeth care.
Do not stress yourself. From this moment, you do not need unnecessary stress and as it is also a factor that contributes to grey hair. Do things that make you happy, enjoy time with family and friends, continue working hard, and try to find activities or make out time for things that make you happy.
Just Live
Make a bucket list. I know it sounds like things people do when they realize that their time is short. Life, in general, is short, so why not start now?
Live your life positively to the fullest and enjoy.
View this post on Instagram
Kick out bad habits and imbibe new ones.
Enough of the cigarettes, excess late nights that include all those cocktail shots. Get rid of your secret stash of junk snacks you always have time for and don't forget the gummy bears in the drawer near the bed. Instead, drink more water.
Talk about it.
If you are worried, excited or unsure, talk to someone about it. You can speak to someone in your family, a friend, and in extreme cases, a psychologist or a priest. The whole process is a lot easier when you get it out of your chest then realize you are not alone or the only one experiencing this phenomenon, and most importantly, you will definitely know that you are not dying anytime soon.
View this post on Instagram
Love yourself for who you are.
Every time you see yourself in a mirror, smile and remember how beautiful and unique you are.
Believe it, and it will radiate from the inside.