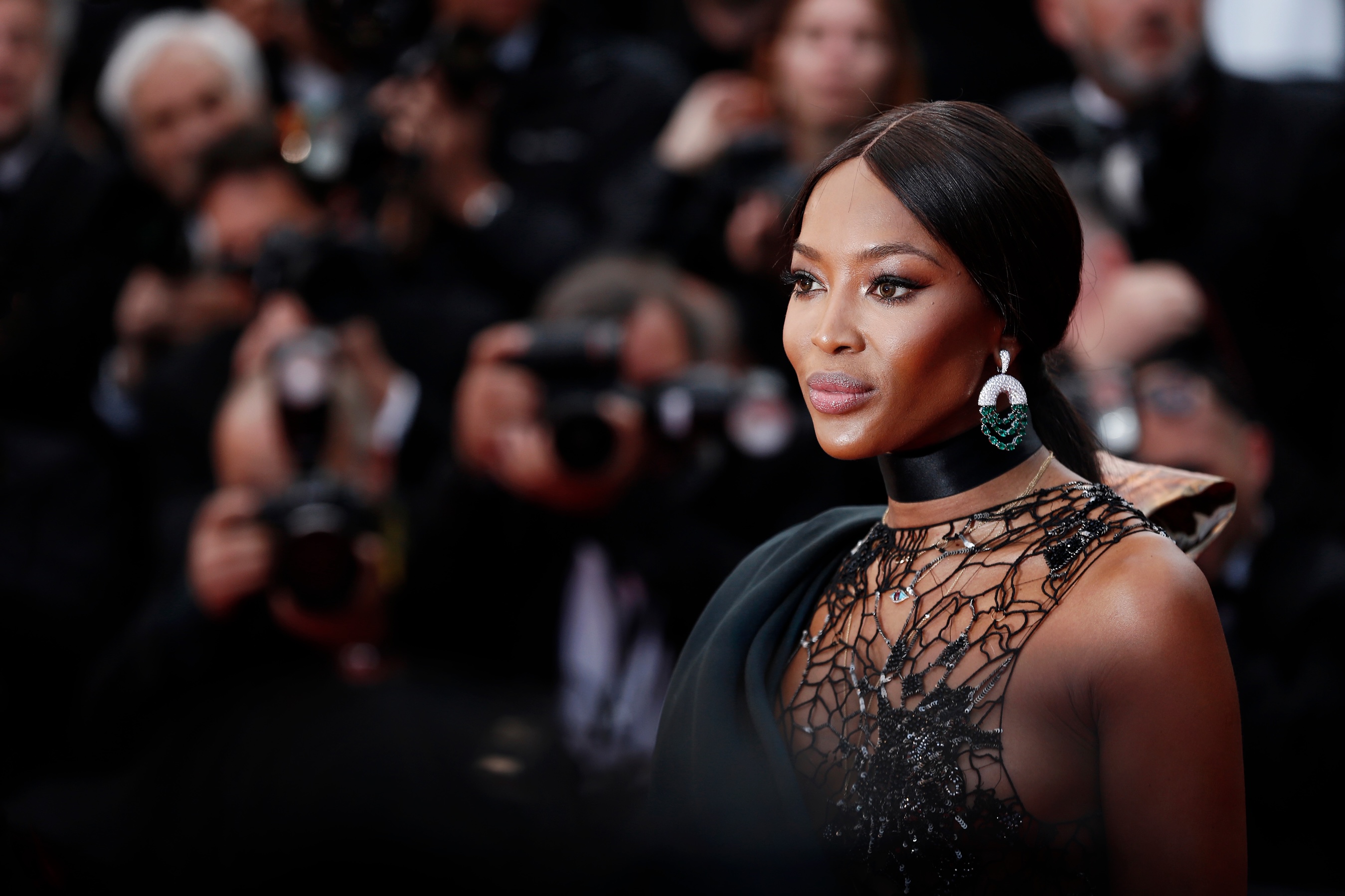 Who Is Naomi Campbell?
Trick question! We all know who the timeless icon is. And if you are still lost, Naomi Campbell is a top model, an actress and a great humanitarian and very human. And we can tell you that she has an attitude to match her flawless gorgeousness.
Since the 1990s, she has been a cult figure, and her fanbase following keeps growing till date due to her many positive sides.
Also, she is a top influencer in today's society and has an Instagram following of 7.1 million.
If you are wondering what sets her apart from the many influencers from around the world, we are thrilled to share with you the many reasons we adore Naomi Campbell and we are sure you will be a fan afterwards.[/vc_column_text][/vc_column][/vc_row]
Naomi Campbell, the Iconic Supermodel
View this post on Instagram
The iconic model lit up major international fashion runways in the 90s, and she is still at the top of the game today.
And if you have ever seen her on the catwalk, then it is very impossible to miss her powerful, sassy, yet super chic and sophisticated gait.
In fact, her mother taught her how to walk; how to have a bit more swag, how to walk to the rhythm of the music, how to walk without any music at all and most importantly, to always remember the clothing she was walking in. Her iconic walk is reasonably what got her the nickname 'Black Panther'.
The Humanitarian
View this post on Instagram
How Old Is Naomi Campbell Again?
View this post on Instagram
Naomi Campbell's birthday is on the 22nd of May, which make her a true Gemini and she is 1.77 m and has a body statistic of 34-24-34 inches.
The 49-year-old supermodel, singer and actress is proof that 'black don't crack!'
Her extremely youthful toned skin, her defined cheekbones as well as her perfectly fit body will definitely throw you off her age. And how plump could her lips be? She is surely an ageless beauty.
The Red Carpet Show Stopper
View this post on Instagram
Naomi Campbell is undeniably a fashion icon, and her style and well put together fashion-forward looks are always a pleasing sight on the red carpet as seen again at Met Gala 2019: Camp.
Honestly, she never seems to disappoint with her red carpet outfits and she has been dressed by a lot of designers such as Pier Paolo Piccioli for Valentino Haute Couture, Versace, Pierre Cardin, Yves Saint Laurent and a lot more
Naomi Campbell and the African Fashion Scene
View this post on Instagram
The fashion influencer is a staunch advocate for African fashion designers, and she was recently in Lagos Nigeria for the Arise Fashion Week held from April 19th – 21st 2019 of which she is now a partner.
She was a moderator for the Arise talks, strutted down the runway in the fashion designs of these African fashion designers such as Lanre DaSilva Ajayi, Tiffany Amber, Mai Atafo and many more at AFW19.
The Face of NARS Cosmetics
View this post on Instagram
We were very excited when after decades of reigning over runways and magazine covers, for the first time, the model was named as the face of NARS cosmetics.
Both she and the makeup brand announced the good news via social media on the 19th December 2018, and that she will be the face of NARS Cosmetics for the first half of 2019.
Naomi Campbell: Magazine Covers
View this post on Instagram
When it comes to editorials, she is a breath of fresh air each time she graces the cover of a magazine.
Magazines she has appeared on the front cover include Vogue, Vanity Fair, Allure, Paper, GQ, Bazaar, Esquire and a whole lot more.
The Naomi Campbell Attitude
View this post on Instagram
"I'm a work in progress. But yes, I'm happy with the way I am now. I'm very observant and very instinctive. In life, you have to have the vulnerability to accept when you are to blame. And I do have that, and I am open enough to say it. I've made mistakes. You know all that stuff, I'm not going over it again. And I admit to them, but I don't regret anything. I don't live in regret"
Naomi Campbell is unapologetic, and we are here for this!